TL;DR: I (Jim) am the author of this site. I write recipes and cookbooks.  Also, I am a World Food Championship certified judge. Aka, I know food. 

This site has innovative  "healthy comfort food" recipes, making fit food fun and satisfying. Jim has been sourced by marthastewart.com, Yahoo, Insider, NBC News, Readers Digest, MEL Magazine Huffington Post.. just to name a few!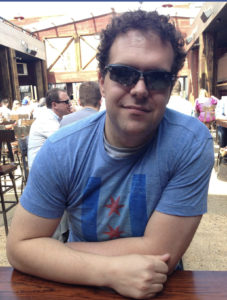 Hello! Welcome to Jim Cooks Food Good, a brand committed to healthy living and eating. This blog created in July 2018 is home to recipes and posts focused on "healthy comfort food", which is a fancy way of saying cooking what you want while keeping dietary and caloric preferences in mind.
In 2010, I was, in a word, worthless. I was drastically overweight, a loser at my job, and did nothing but play XBOX and eat Domino's.  That year, I vowed to turn my life around, in part by exercising and eating food that wasn't served in an edible bowl. The challenge? How did I continue to eat tasty, interesting food and still meet my fitness goals?
My solution (which admittedly took some tough years to get to) was to start creating food that was a little healthier, but still interesting and comforting (anyone who can't get off the couch after leg day knows the need for a culinary hug). Through trial, error, and a lot of ground turkey, I, Jim, found that it was possible to cook food in ways that were good: "good" for you, tasted "good", and made you feel "good".
I created JCFG to house the healthy comfort recipes I've developed. My hope is that you find something here to relate to, and maybe even get inspired to trust in my recipes to help you cook some food, good.
Check out Jim in the following places: