Who doesn't love brunch. And hash browns. And skillets based upon hash browns. The problem? Getting crispy hash browns takes time. And patience. And butter. So much butter. Which is okay once in a while, but if you're like me, you want skillets more than once in a while. The secret? Baked, not fried. All the crisp. A fraction of the calories. Baked Hash Browns.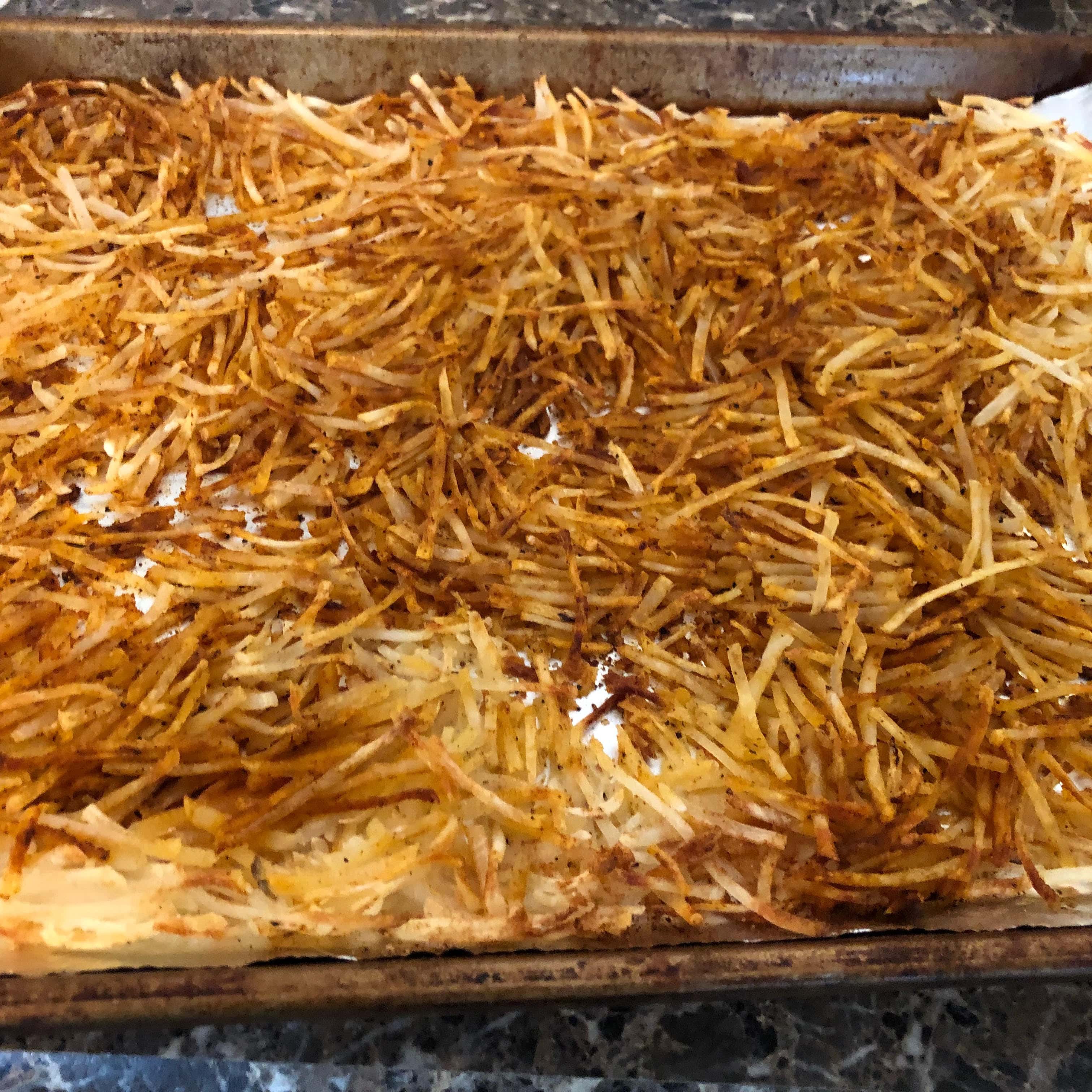 Shop it:
1 pound, frozen shredded hash browns
1 tablespoon garlic powder
1 tablespoon paprika
Skillet toppings (here I used turkey sausage, onions, peppers, jalapenos, and tomatoes)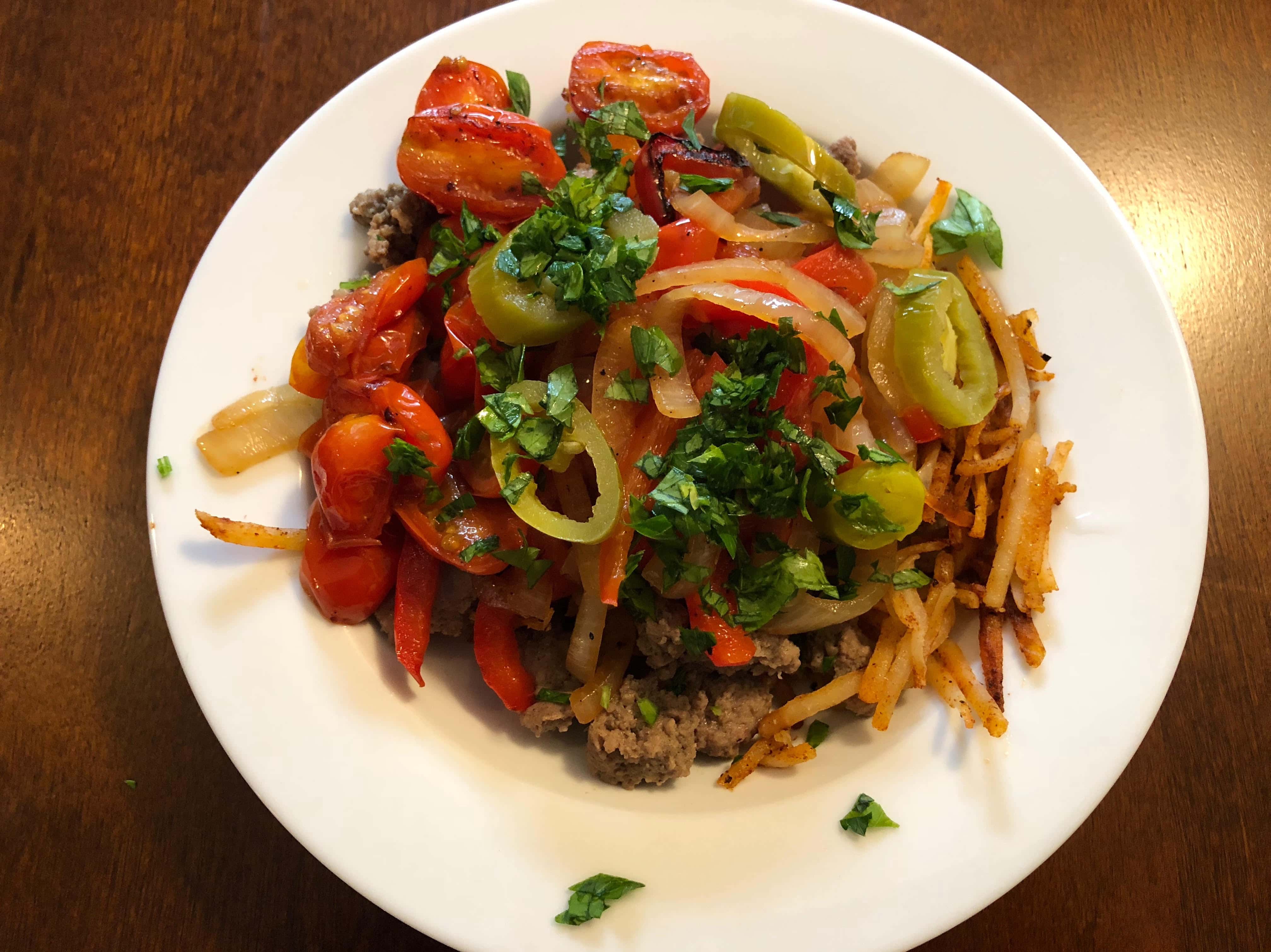 Make it:

Preheat oven to 425 deg F
Line sheet tray with aluminum foil. Spray foil with cooking spray
Lay out frozen potatoes, season with garlic powder, paprika, salt, pepper. Drizzle a touch of oil over the top.
Bake in oven for 20 minutes. Do not peek. Do not stir. Serve immediately.