This egg frittata recipe is made for brunch after hosting (and cooking for) a mess of people. The best part is the versatility; take a protein, some veggies, and leftover cheese and turn it into a winner. This feeds 6-8 easily!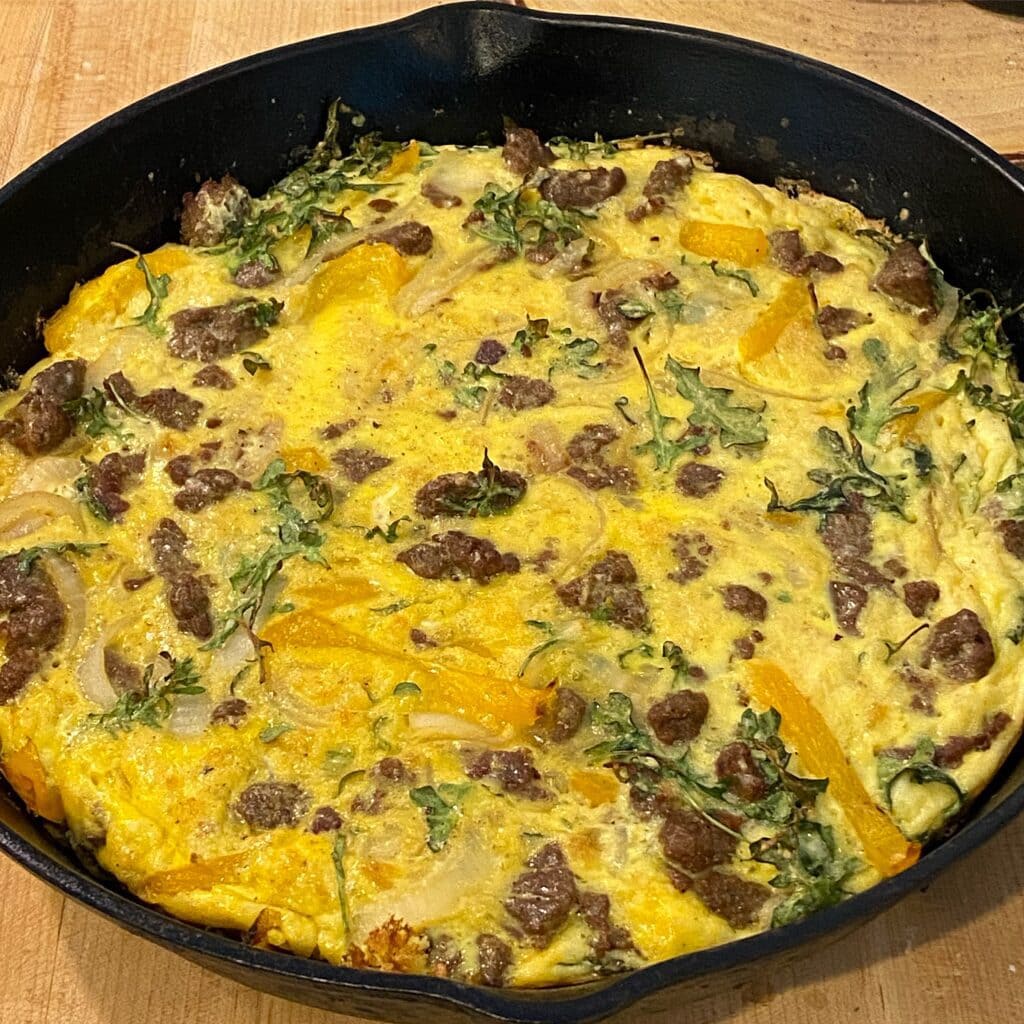 Shop it:
12 eggs
½ cup milk (cow or any unsweetened non-dairy)
3 tablespoons corn starch*
½ cup cheese
1 cup cooked fillings (here I used pepperoni, onions, mushrooms, and peppers)**
Make it:
Preheat oven to 375 deg.
Whisk together eggs in a large mixing bowl. Sprinkle cornstarch into milk to dissolve, then add to the eggs. Once combined, add in fillings, season with salt and pepper.
Spray 12" cast iron pan liberally with non stick spray. Pour egg mixture pan and bake for 20-25 minutes, or until toothpick comes out clean (don't open the oven until 15 minutes, or else the frittata won't properly rise!)
*You know how bad, overcooked eggs are watery, yet dry? This is insurance for such a thing.
**If you don't precook your fillings, no amount of cornstarch will save you from a watery mess.