Etouffee isn't just for Fat Tuesday my friends; complex flavors and dinner in 30 minutes means this dish is food good any time of the year. Bonus points, my version avoids the copious amounts of butter oft found in recipes. Feel free to swap out the proteins as you see fit, though if you can find crawfish tails, do so. Let's cook.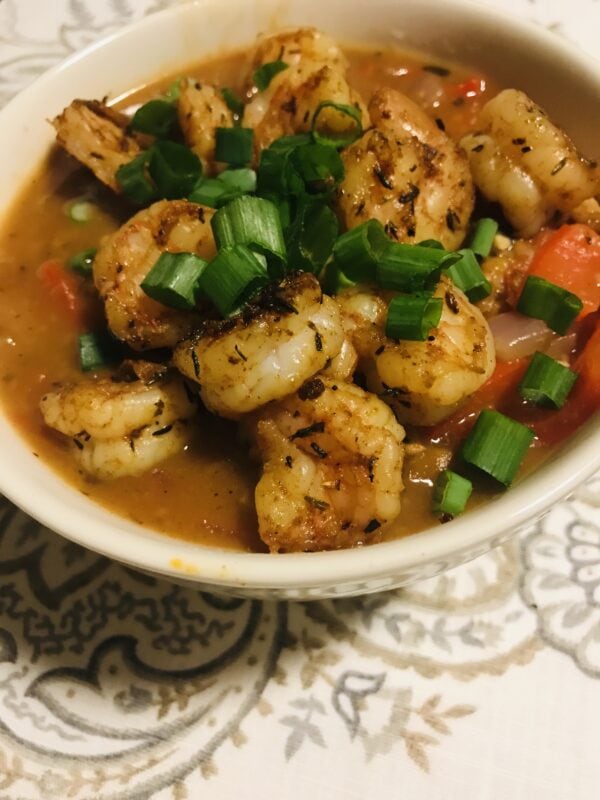 | | |
| --- | --- |
| | |
Dice onion/peppers/celery and mince garlic.

Place your favorite dutch oven over medium heat. Melt the butter in said oven, and add the flour. Stir and cook for 3-4 minutes or until golden. Stir in onion/peppers/celery/garlic, along with the salt and cayenne, and cook for another 3-4 minutes.

Once veggies are just soft, add in tomatoes/bay/thyme/stock and bring to a simmer. Simmer for 10 minutes, then stir in cornstarch (loosened with a splash of water) to thicken stew.

Add in the shrimp to cook (~7 minutes once it returns to a simmer). Once shrimp is cooked, serve over rice or with crusty bread.