Great cornbread makes even greater cornbread stuffing (dressing, whatever. Where I'm from, it's all stuffing, even if it isn't going near a bird). Bring this to your next Friendsgiving, and you won't be bringing any home.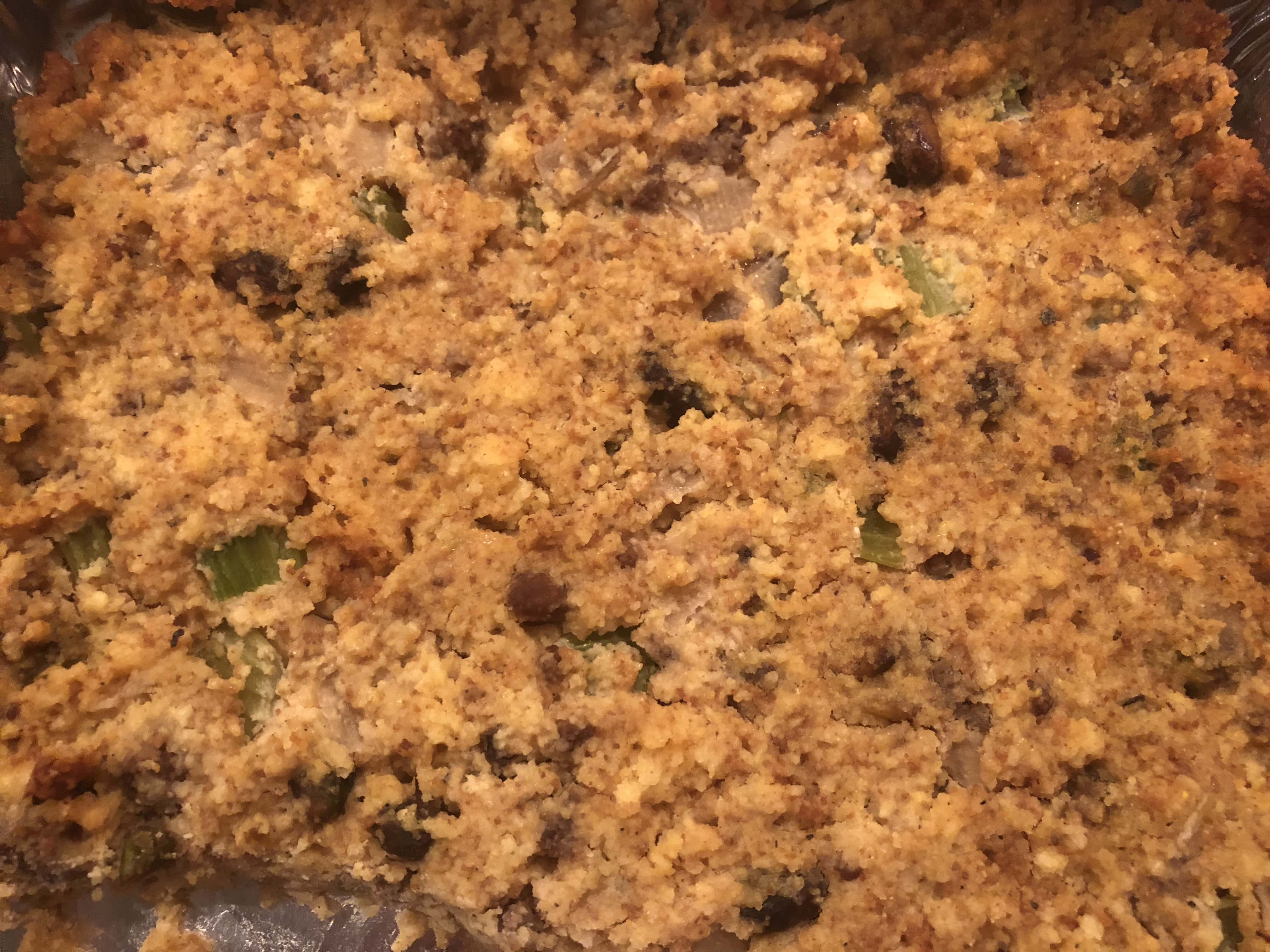 Shop it:
1 batch World Famous Cornbread
1 pound pork sausage
1 large onion
4 ribs of celery
1 cup unsalted shelled pistachios
2 eggs
1 tablespoon fresh sage
1 cup low sodium chicken stock
~1-2 cups half and half*
Make it:
Obtain one batch of World Famous Cornbread (or about a 13×9 pan yield). Ensure it is cooled completely. Making a day ahead is encouraged.
Preheat oven to 375 degrees.
Sauté sausage until browned; remove from pan. Dice onion and celery, sweat in sausage pan with a pinch of salt and pepper.
Crumble cornbread and, in a very large mixing bowl, combine with the sausage, onion, celery, pistachios, eggs, and sage.
Stir in 1 cup each of half and half and chicken stock. Check consistency of the stuffing mix: grab a small amount and make a ball; if you can make a ball without it crumbling, you're all set.* If not, add in ¼ cup increments of half and half until you're there.
Pour batter into greased 13×9 pan. Bake for 25-30 minutes, or until a toothpick comes out dry and the edges are browned.
*Because the dryness of the cornbread can vary, I hesitate to give an exact amount of liquid. A ball of the batter should be like the perfect snowball: a little wet, a little dense, but holds its shape when thrown at your siblings.