Mrs. CooksFoodGood here! For many Thanksgivings, the cranberries have been my least favorite thing on the plate. Then I discovered the missing ingredient: wine! When cooking with wine always pick one you enjoy drinking and you'll enjoy the dish you make with it. Cabernet Cranberries will be a staple on your holiday table for years!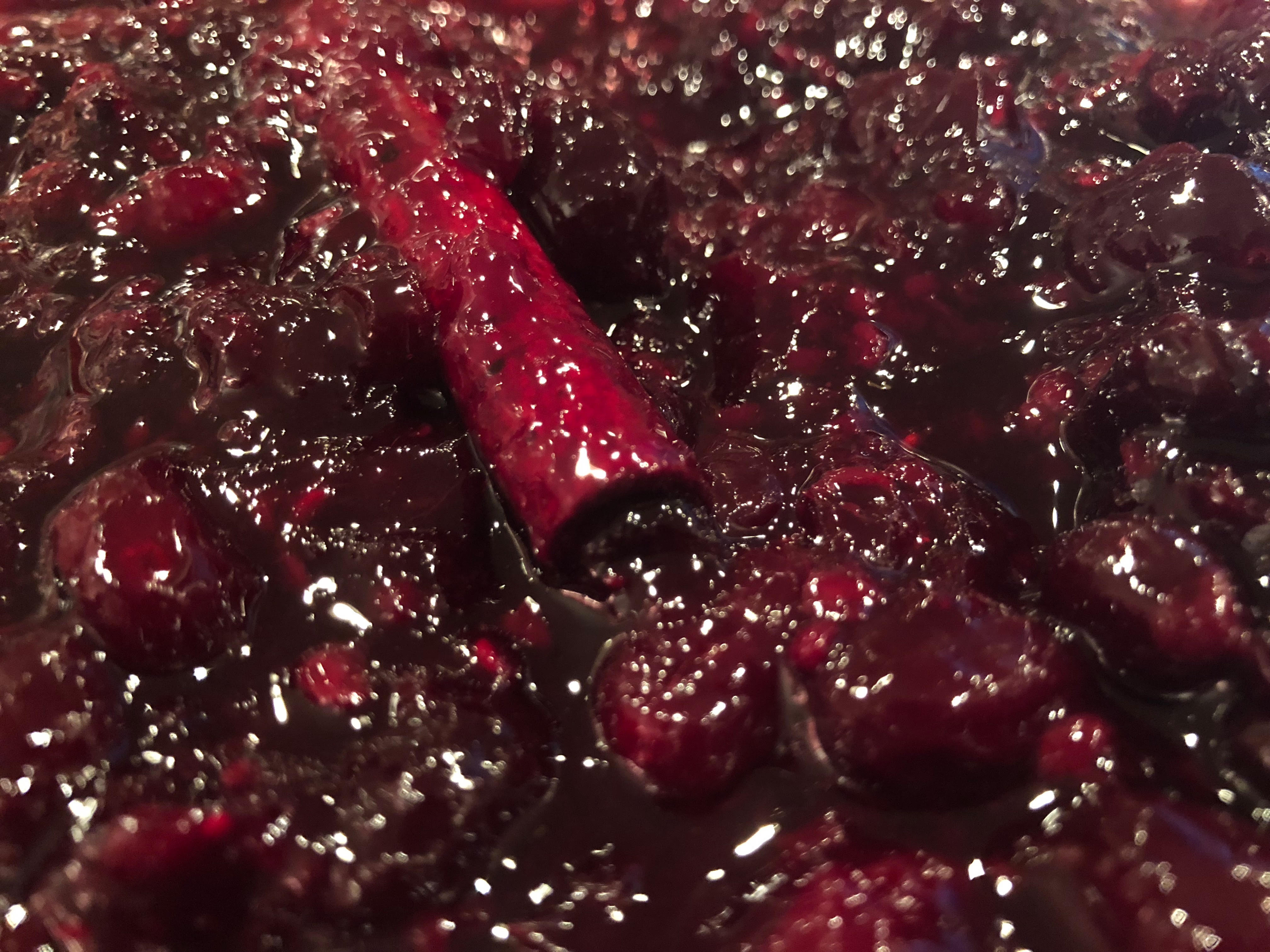 Ingredients:
12oz Fresh Cranberries*
6oz Frozen Blueberries
2oz Frozen Blackberries and/or Raspberries
1 ½ cups Cabernet Sauvignon
1 ½ cups Sugar
1 tsp Ground Clove
1 tbs Ground Cinnamon
Make it:
Combine all ingredients in a large sauce pot.
Bring the ingredients to a boil. Watch the pot closely during this step! The sauce will boil quickly. Reduce the heat immediately to keep it from boiling over.
Simmer for 20-30 minutes. The sauce will reduce slightly and thicken.
Remove from heat. The sauce will continue to thicken as it cools.
*It is possible to use frozen cranberries if you need to. When I tried it, the sauce came out a bit thinner than it does with fresh cranberries. To correct this I made a slurry with about a tablespoon of the wine and two tablespoons of cornstarch. Mix that together and pour in to the pot about halfway through the simmering step.