Kung pao shrimp. Good. Tacos. Good. Together? Mindblowing. Hitting the trifecta of quick/easy/healthy, this one is weeknight gold. Sub in chicken if that's what you're feeling, but either way, this will go into the weeknight rotation instantly.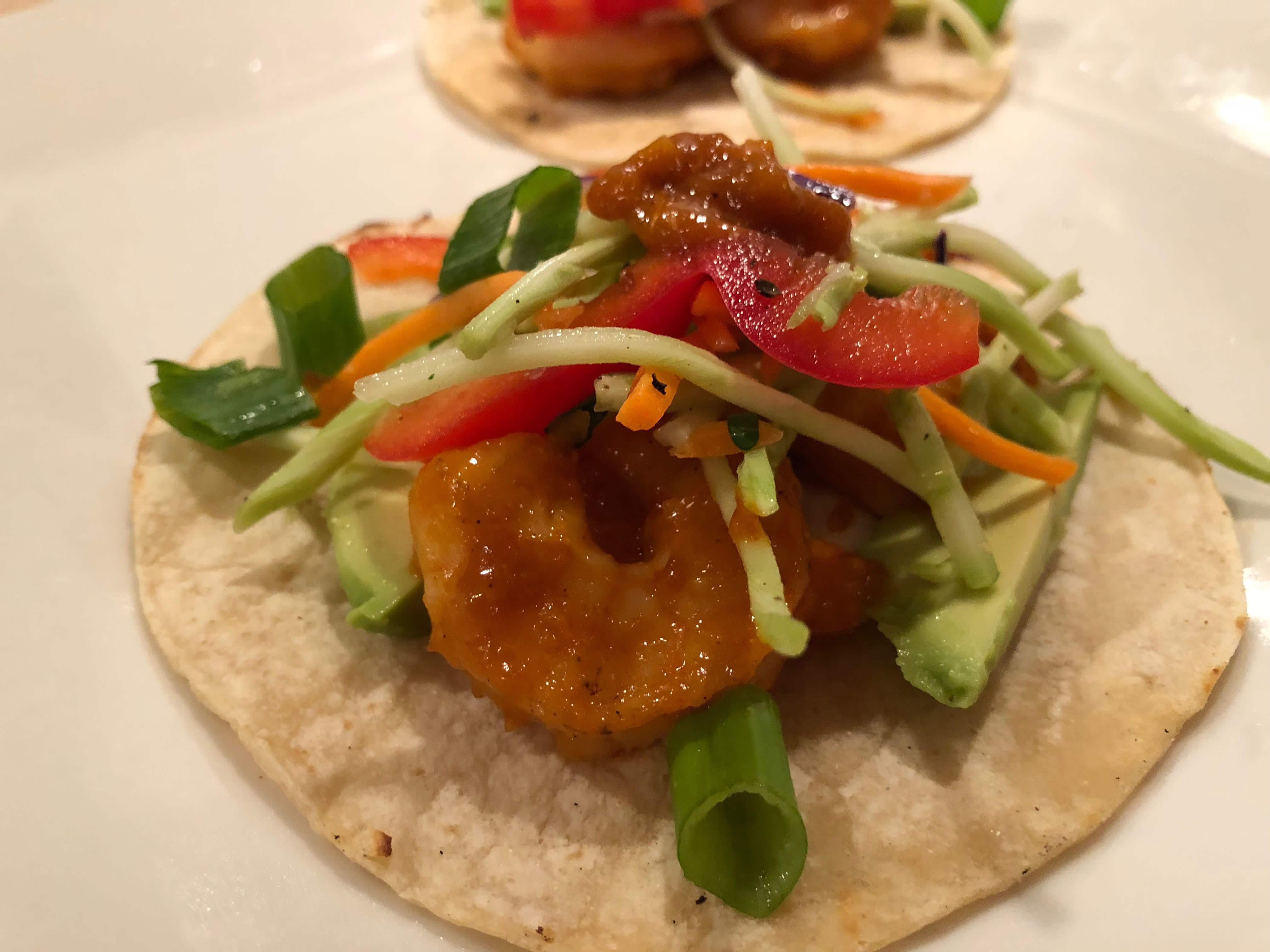 Shop it:
1 lb, raw shrimp, peeled, deveined, de-tailed*
¼ cup gojuchang paste**
3 tablespoons soy sauce
3 tablespoons sriracha
3 tablespoons rice wine vinegar
1 tablespoon honey
2 cloves minced garlic
2 tablespoons minced ginger
2 tablespoons cornstarch
1 lemon
1 bunch scallion
1 lb, broccoli slaw mix
1 avocado
12 Corn tortillas
Toasted sesame seeds
Make it:
T+0: Put pan/grill on medium high heat to preheat
T+0: Mince garlic and ginger. Zest lemon. Combine with gojuchang, soy sauce, sriracha, rice wine vinegar, honey, and corn starch into saucepot on low heat.
T+5: Toss shrimp in oil, cook shrimp until pink, ~5-7 minutes depending on size
T+5: Combine juice of the zested lemon with the broccoli slaw, along with healthy pinch of salt and pepper
T+10: Dice avocado, slice scallion
T+10: Warm tortillas in oven or on grill
T+15: When shrimp are cooked, immediately toss into warm kung pao sauce to coat
T+15: Assemble tacos, garnishing with avocado, scallion, and sesame seeds
*Get whatever size shrimp looks best and is the most affordable. I do highly recommend raw, as the shrimp is cooked essentially twice.
**Don't have gojuchang? No worries. Add ¼ cup of beer with a healthy pinch of red pepper flakes and of sugar.
Please follow and like us: